Minotaur Hotel
Release Date & Final Customization
---
Hello everyone! We are back today with the final devlog showcasing Asterion's customization options. Some of you may remember we promised it'd go online about a week ago. Truth be told, we got too involved with making more content for Build 0.2 and we ended up not giving too much attention to other tasks.
Well, we also chose to wait a little longer so we could announce Build 0.2's release date! That's right! It's almost here!
The Release Date is November 14th!
Nearly all of Build 0.2's content is written -- only two or so scenes left. Once those are in we'll make a version for internal testing, we'll spend about 7 days going over it, editing, improving the text, etc. 14th November as a release date gives us enough time to do everything we need, and maybe cram in some extra content if we have the fuel for it.
Also, it's going to be a Thursday! That way people can play it during the weekend.
What's going to be in Build 0.2?
So, our approach for planning and writing content is that we want each build to be a a full meal. By that we mean it should be long and fulfilling enough to make people satisfied, like a meal in a good restaurant -- appetizers, main course, dessert and a coffee.
It should:
get the player immersed and engaged;
give them a substantial amount of content that advances the plot;
end in a fulfilling way, and
leave space for the next build's content.
As far as length goes, this means our builds should have about 30.000 words.
Right now Build 0.2 has 35k words and might end with a few thousand more, so I'd say we have that locked down. We really went all out and I think people will really like what we cooked. Story-wise, this build will progress Asterion's story (of course) and introduce the Hotel's first two guests -- Kota and Luke. There's one CG for each of them. That's what I'll say for now.
With that out of the way I think we can go on ahead and show off the customization options!
Horns and Underwear
For horns there are three main options: regular, tall and hornless. Except for hornless there are two options for accessories: engravings and horn caps.
For underwear, the standard options is Asterion's loincloth, or perizoma as it's called -- that's the first picture. If you remember our previous post where we announced the safe for work mode, Asterion will have this loincloth on him. Now, loincloth aside we have black and white jockstraps and white briefs. There are also two pairs of gym shorts, red and blue, which register as underwear in the game's code because of technical mumbo jumbo. You can see it all on the next pictures.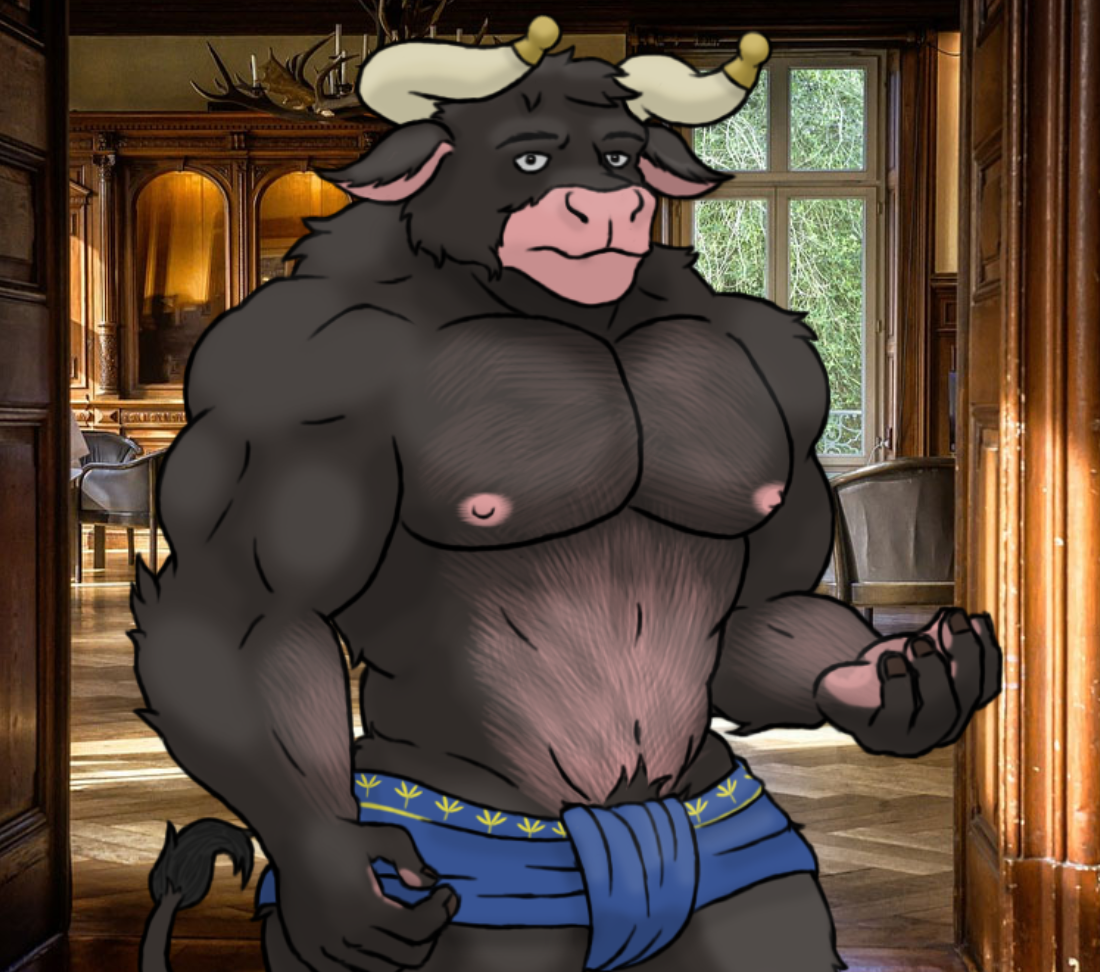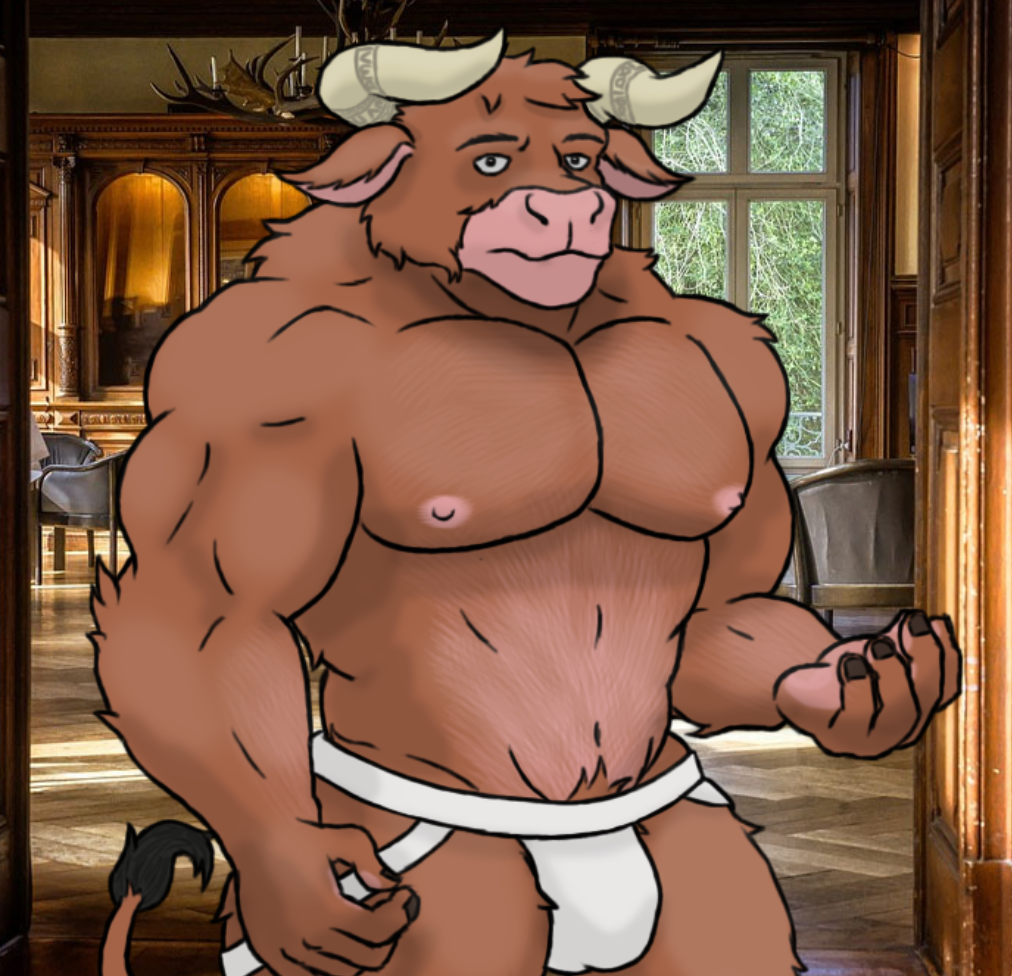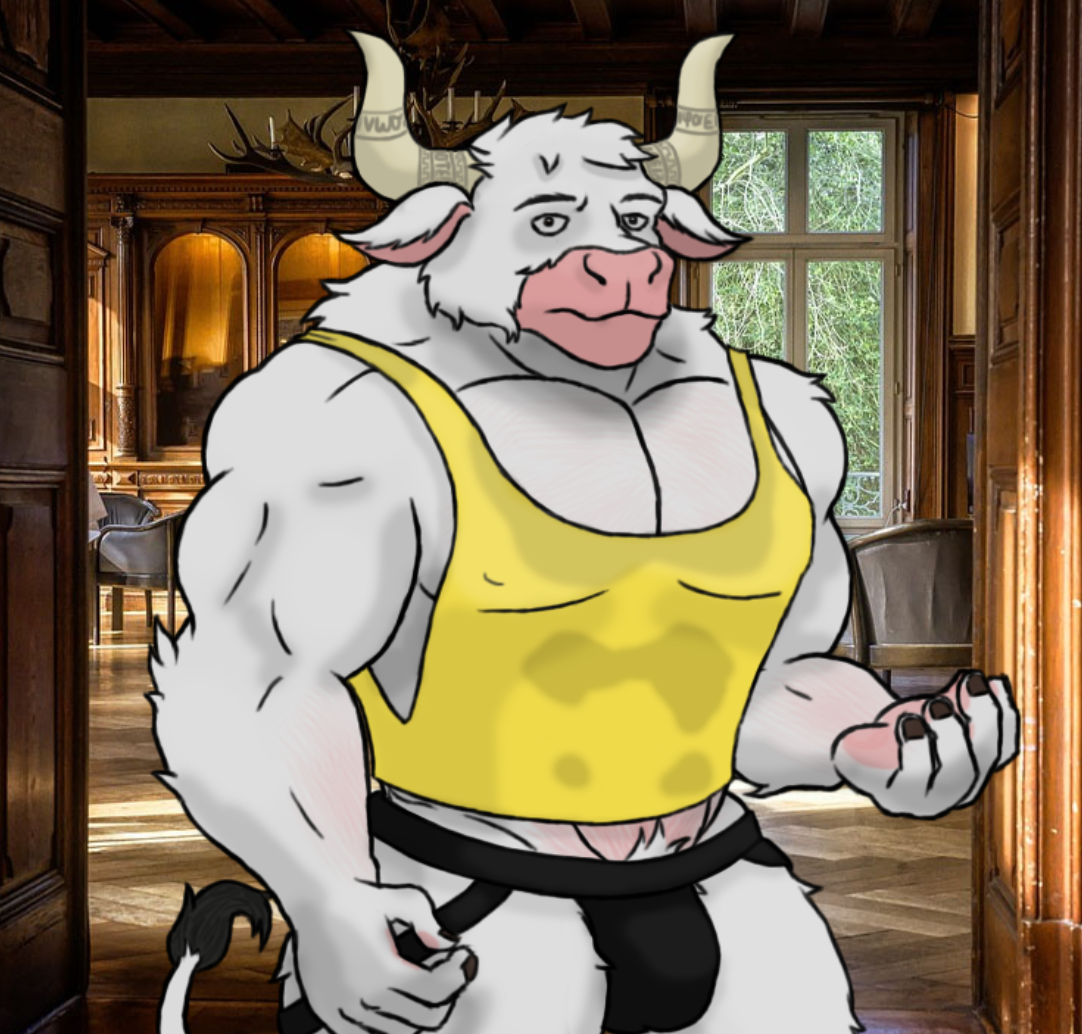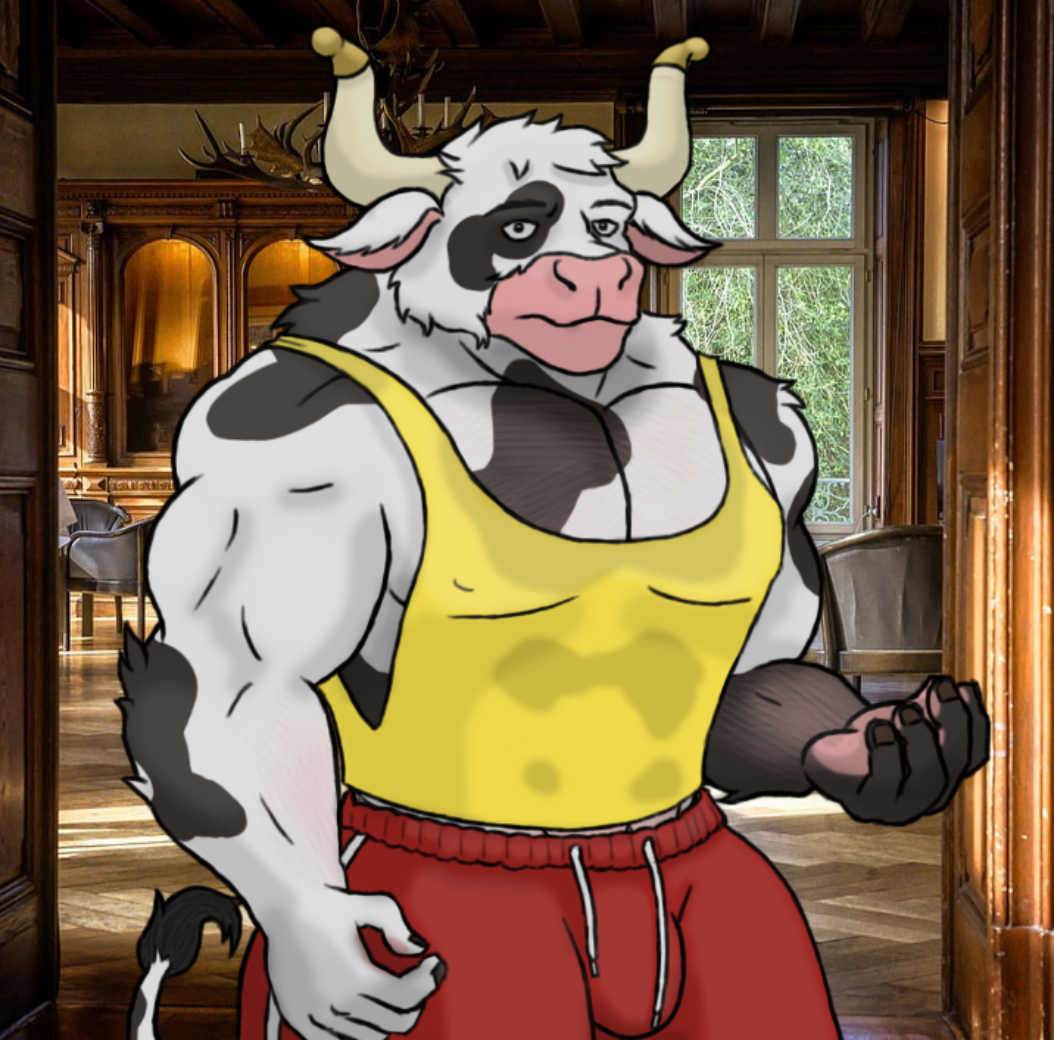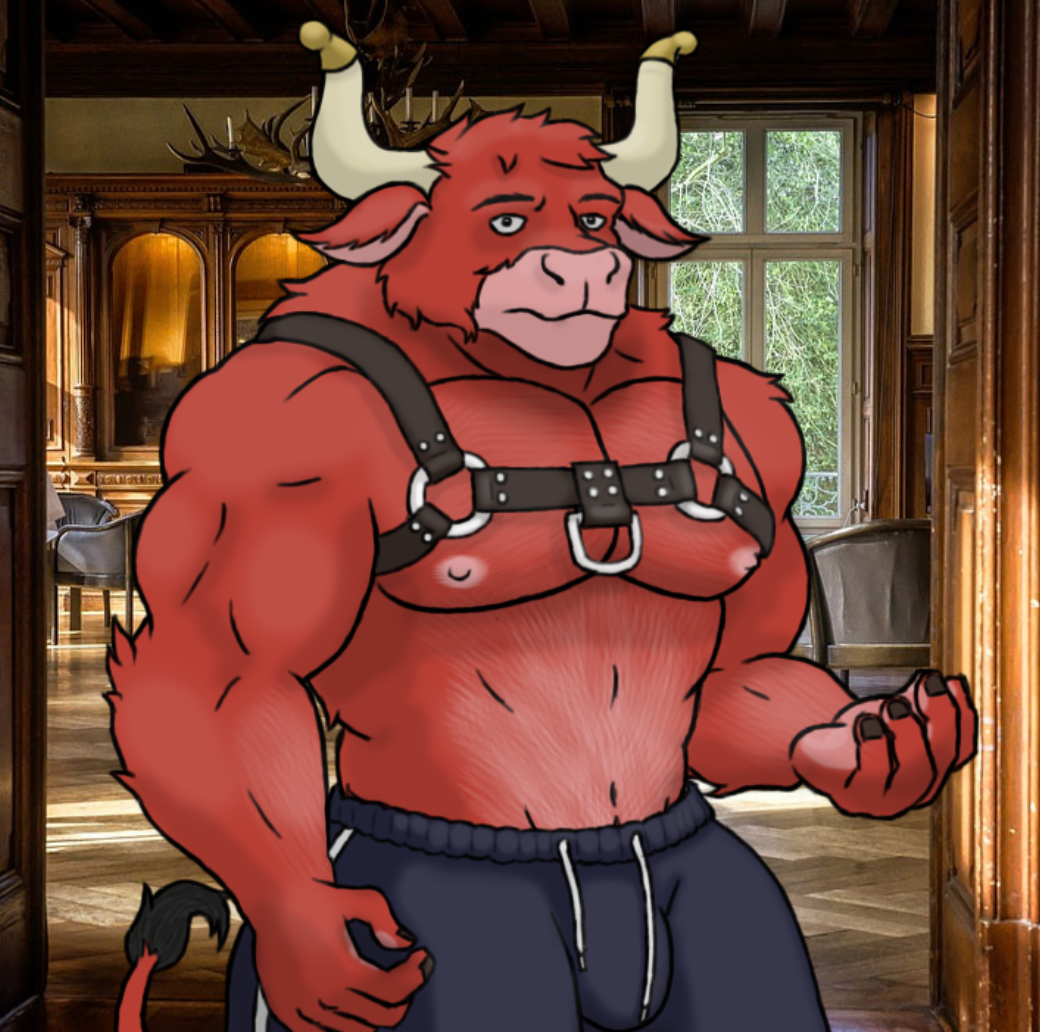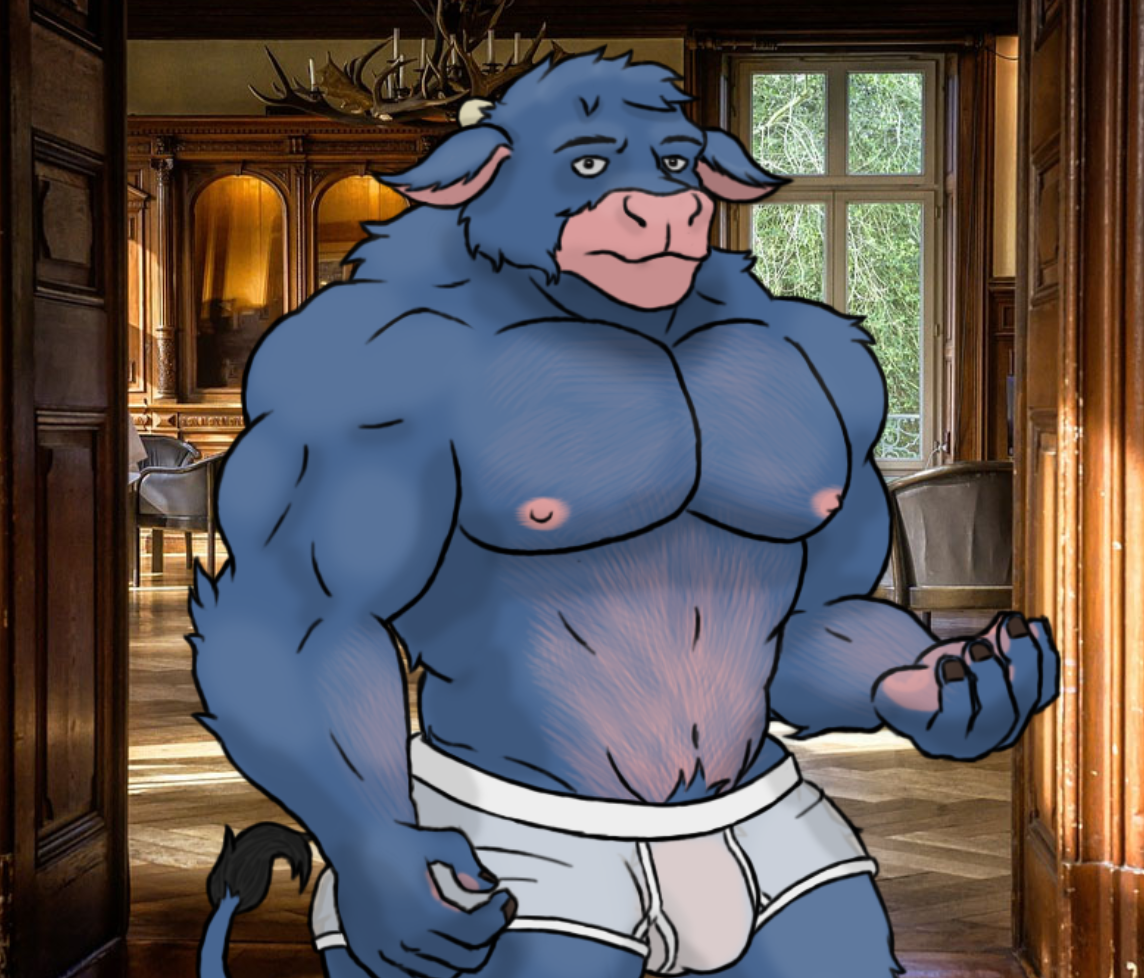 Outfits
So, let's start with the basics. Below we have Asterion in his toga, in dress shirt and wearing only pants and suspenders.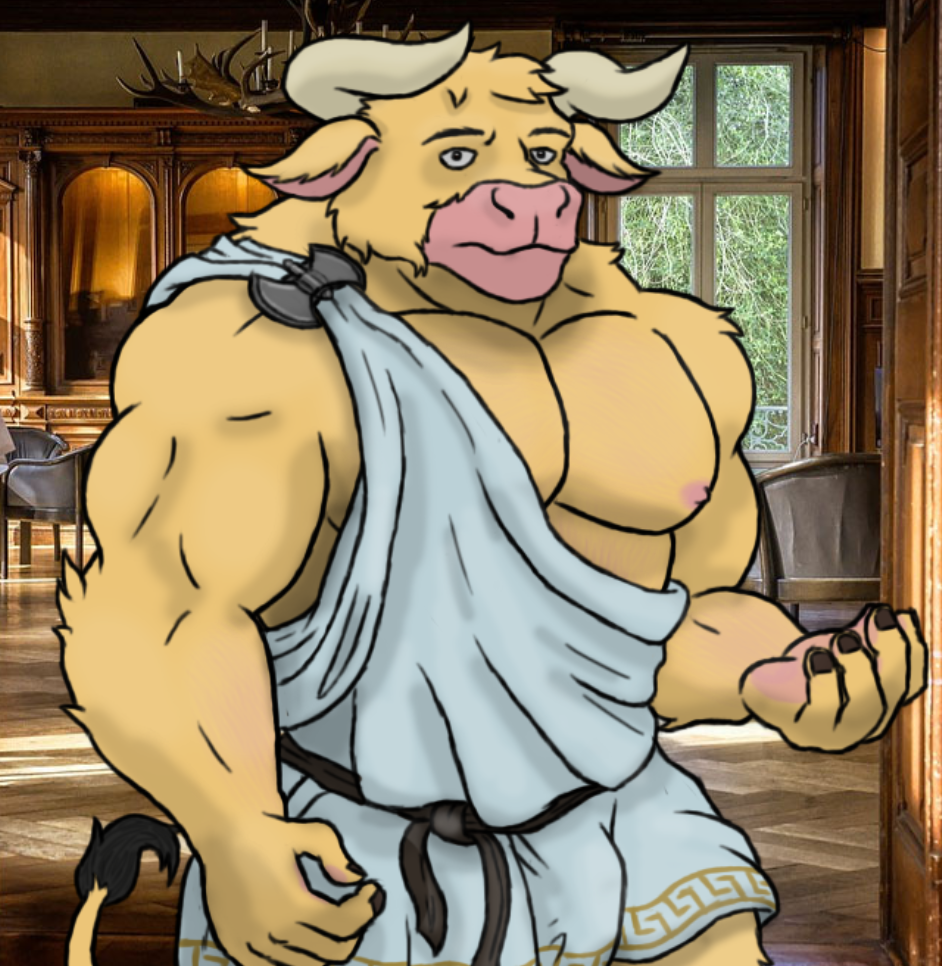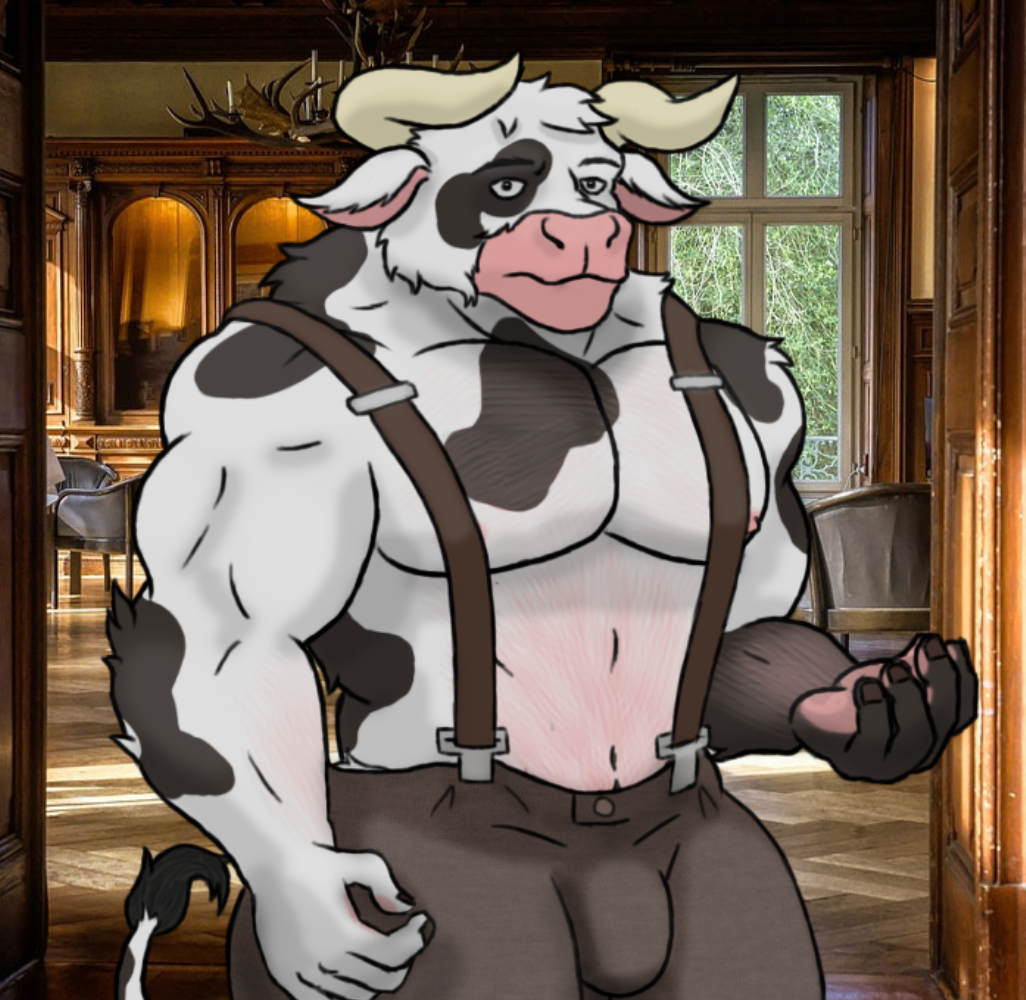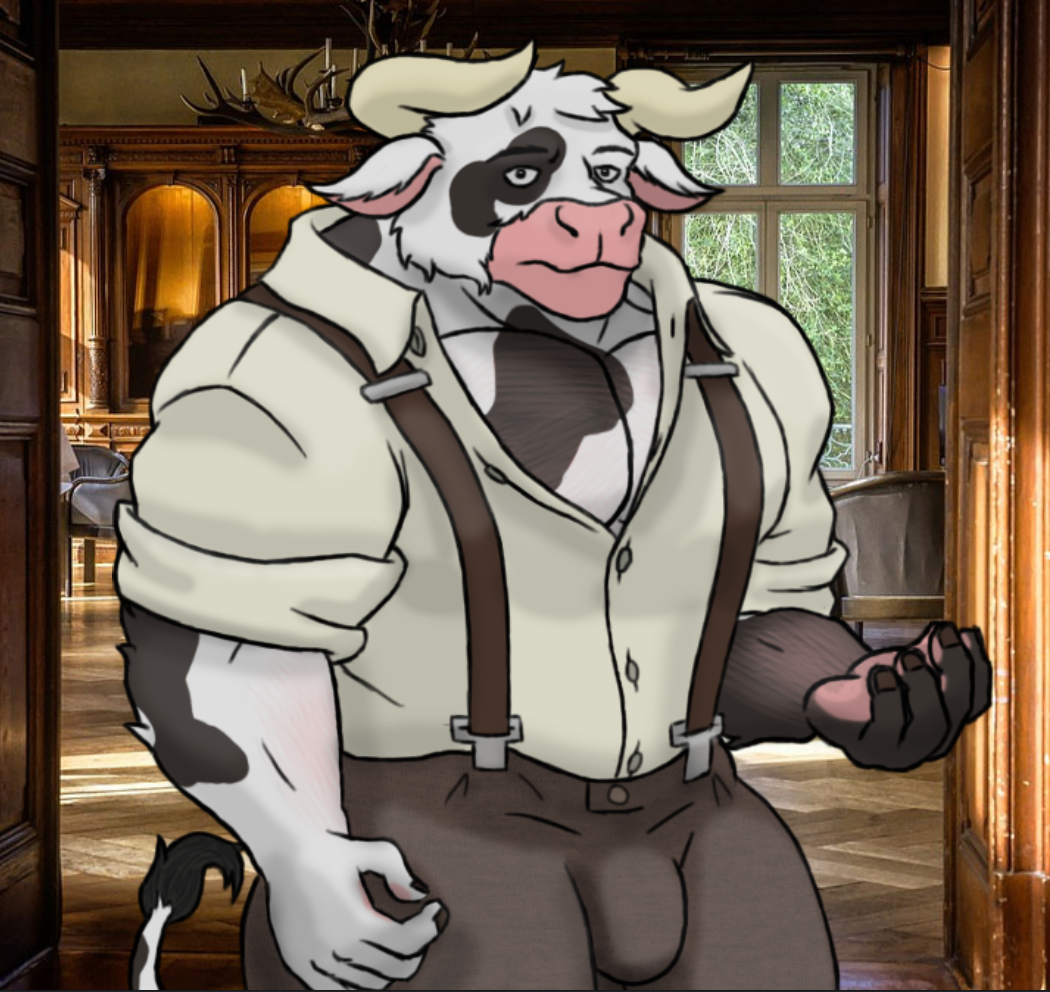 Now, there are a few "outfits" which function differently by only covering Asterion's upper body -- thus they let us see his underwear... And, (of course!) there's a no clothes option.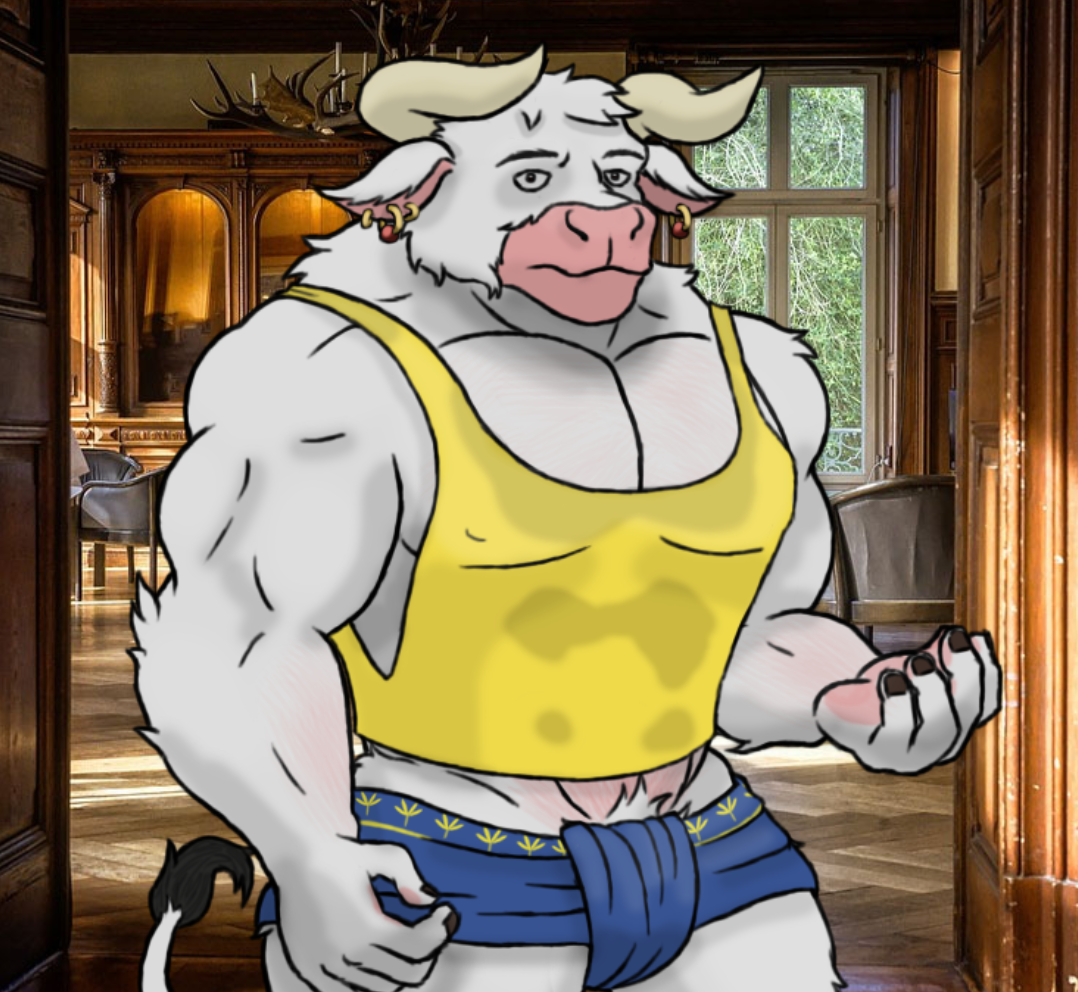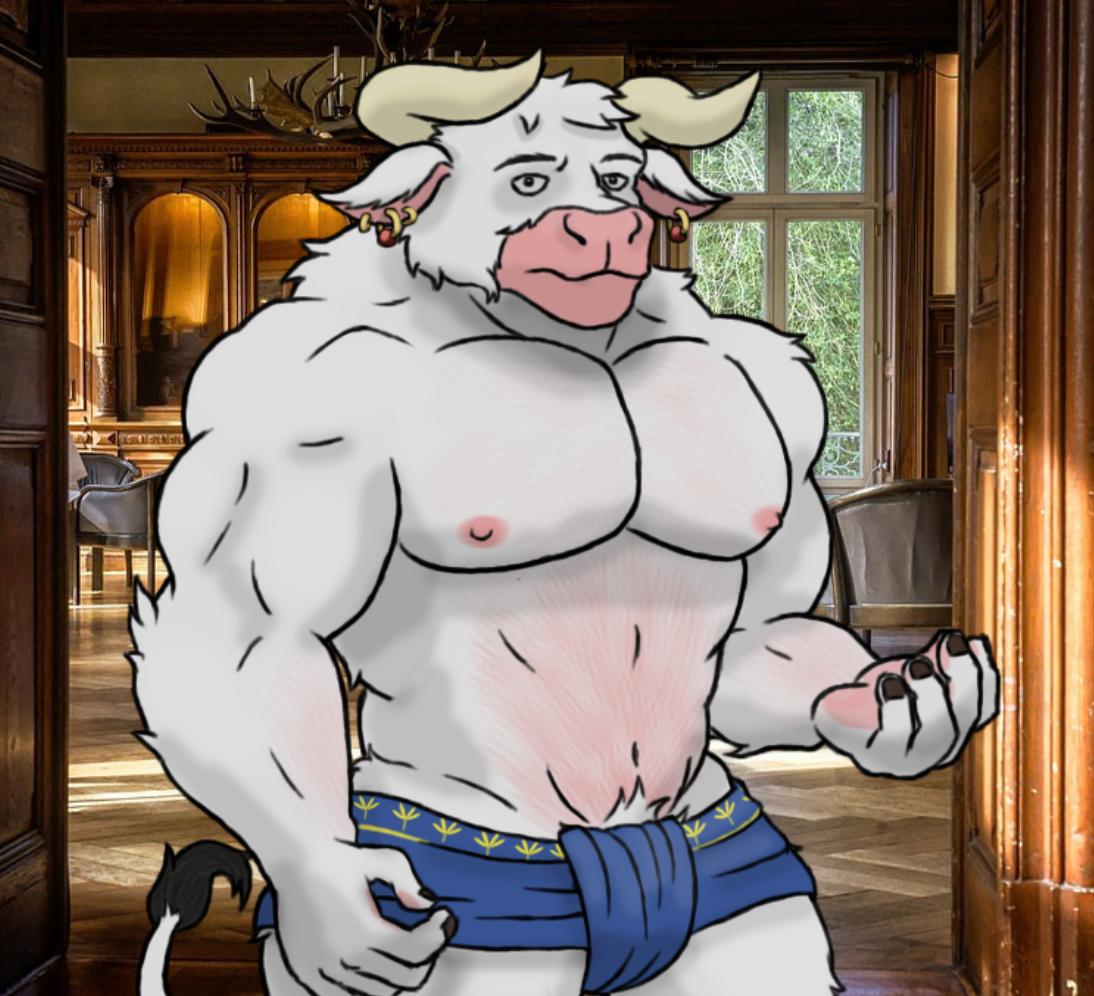 Last but not least we have the background shirts. Only one is available per save file and the one you got depends on the background you picked. Those start as v-necks but become sleeveless shirts after Asterion gets to his buff form. In order we have: humanities, tech, math, art, leader and speedrunner.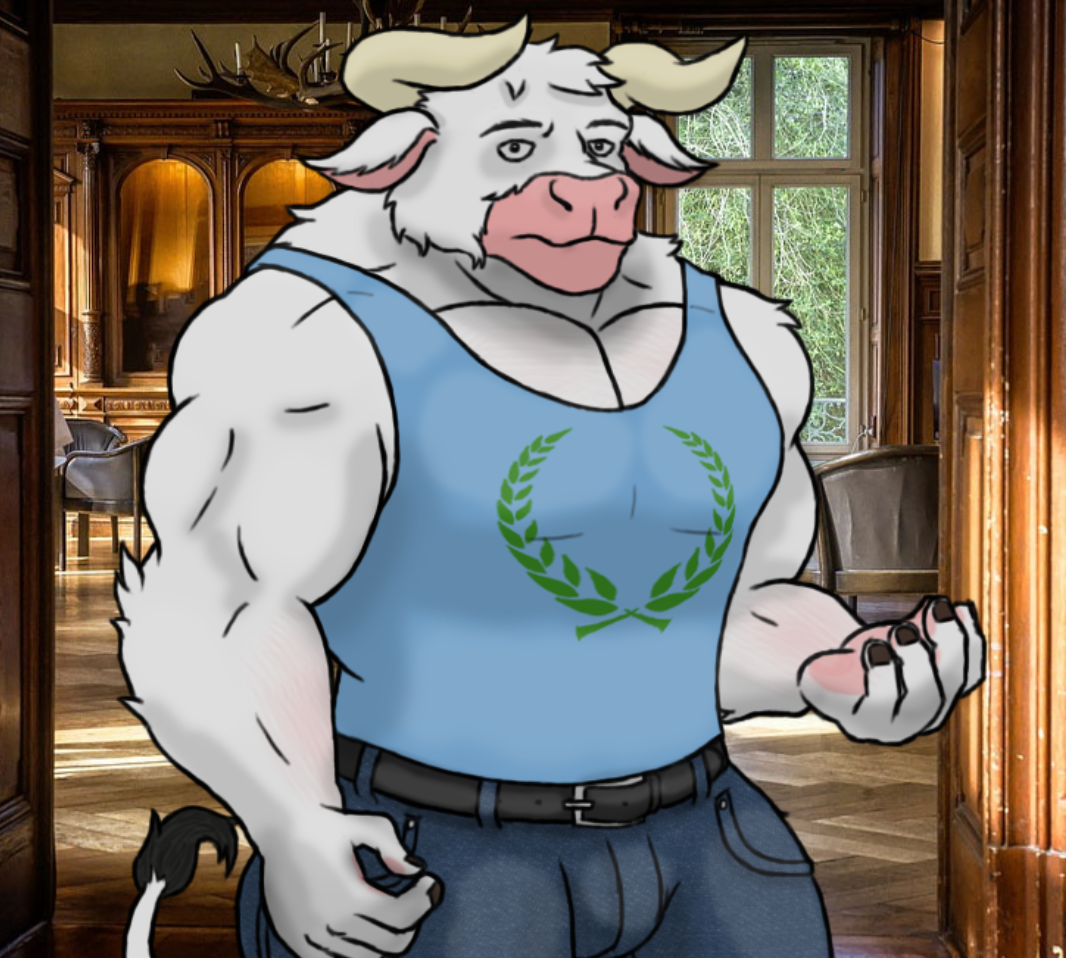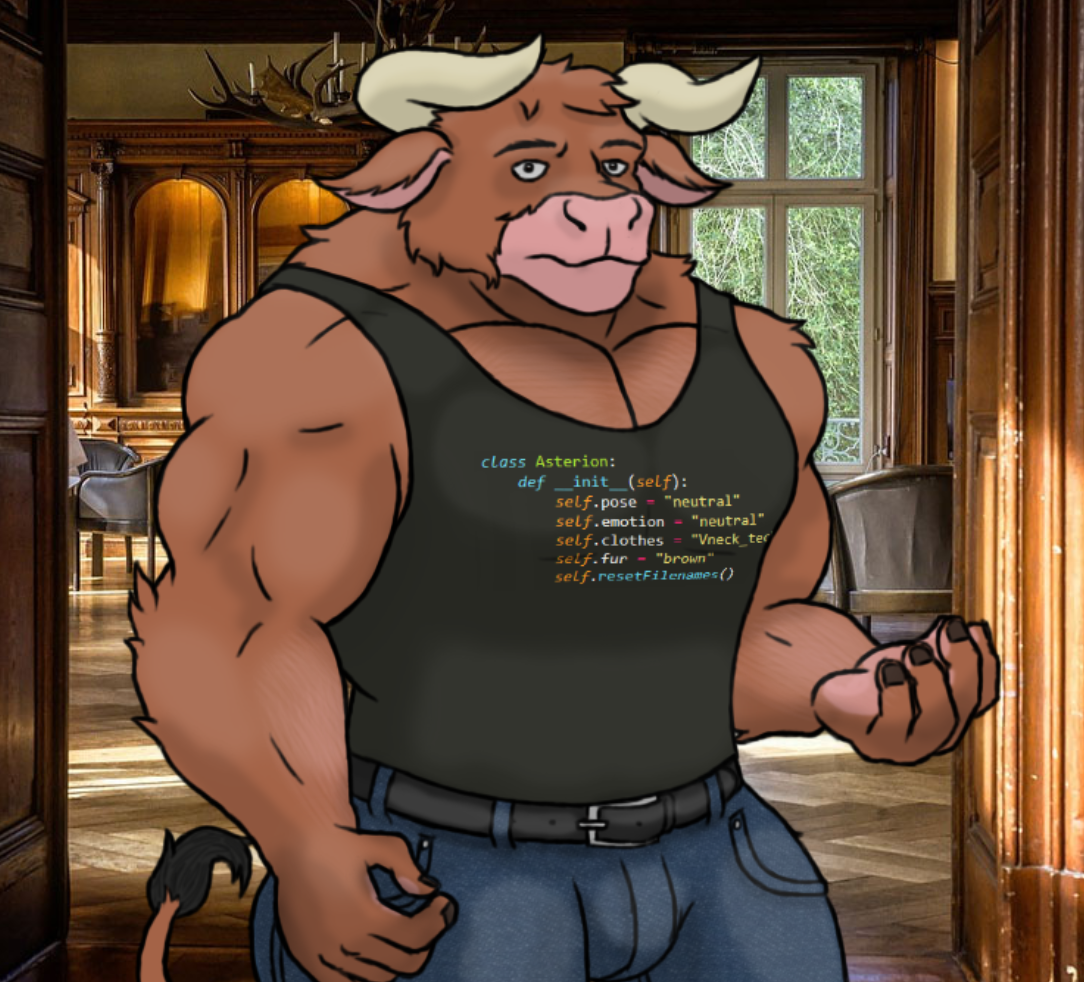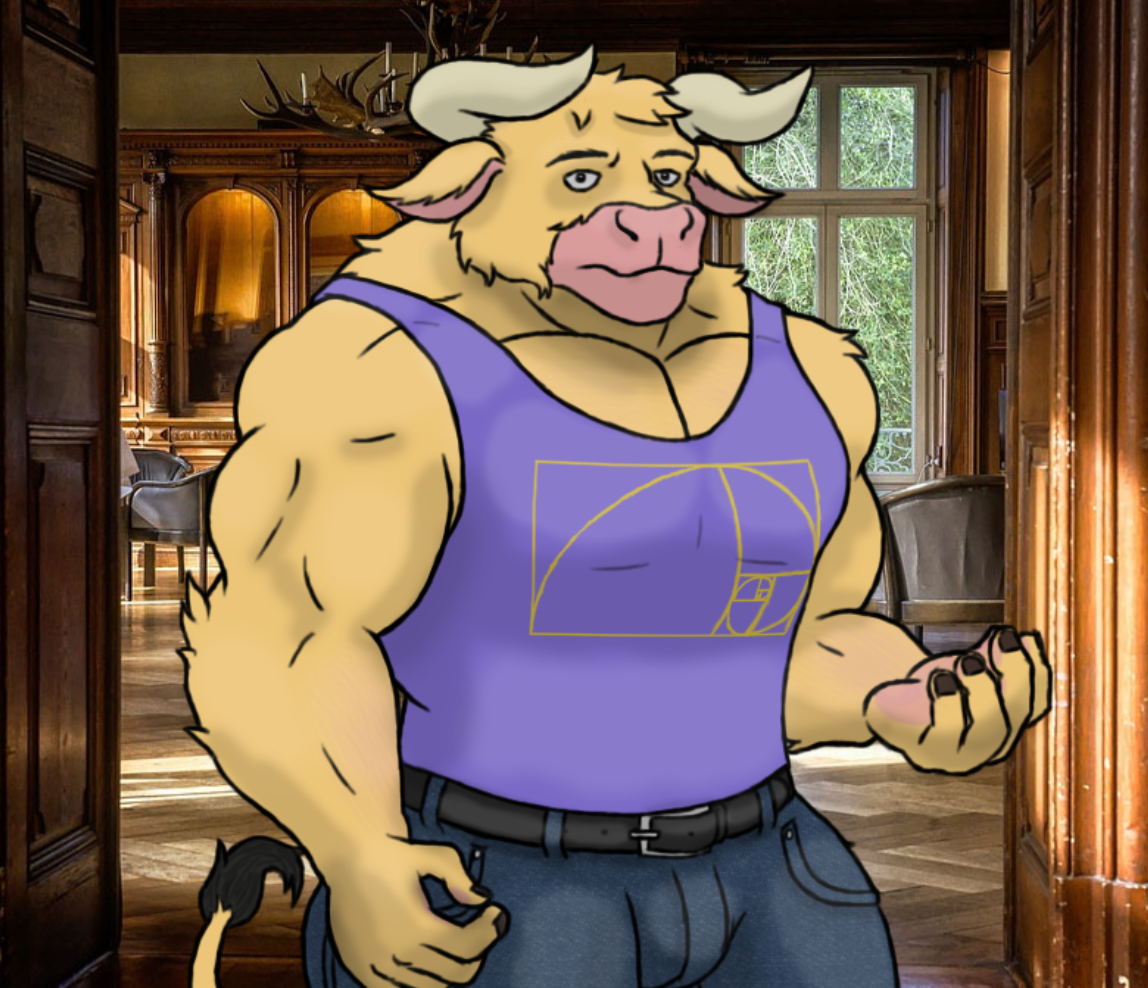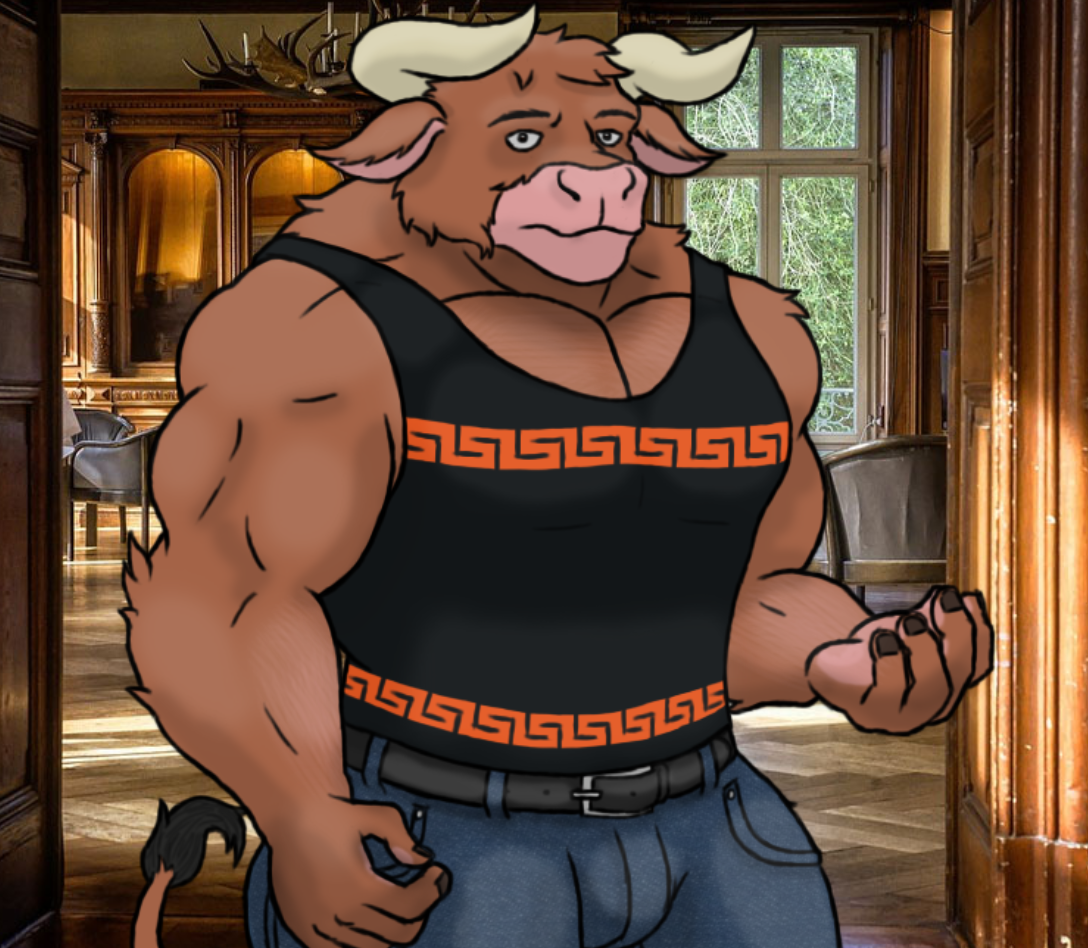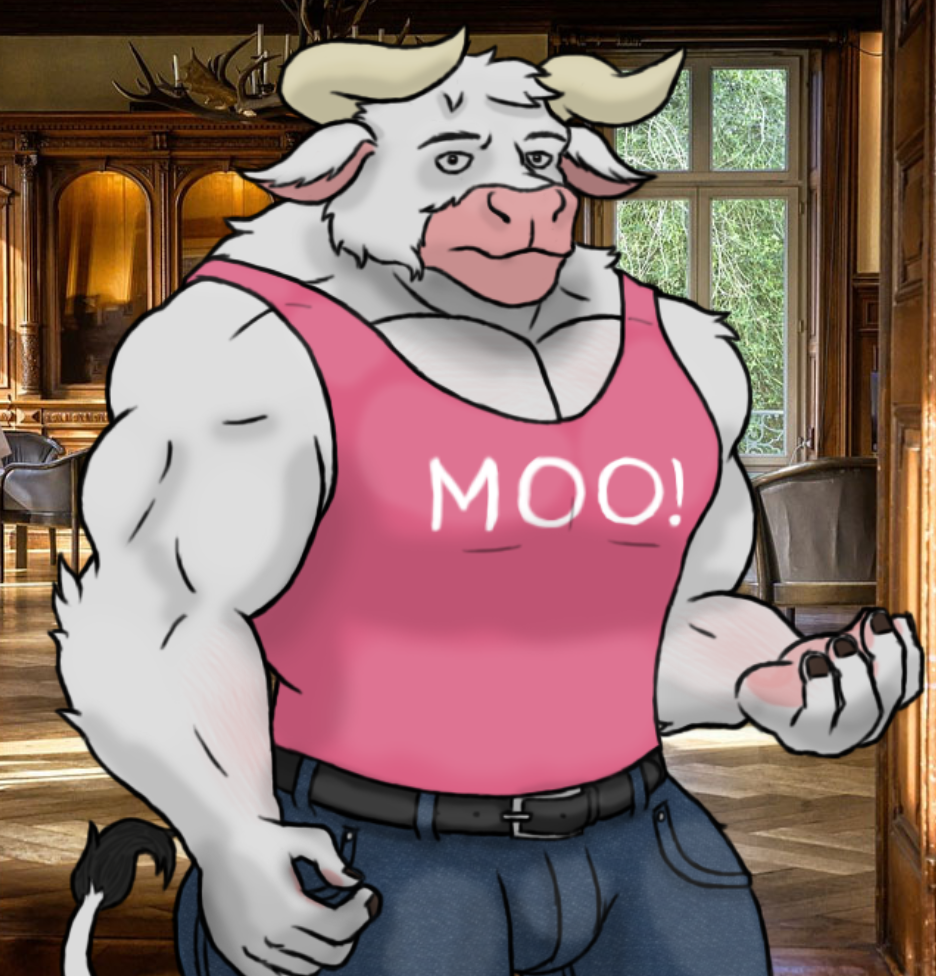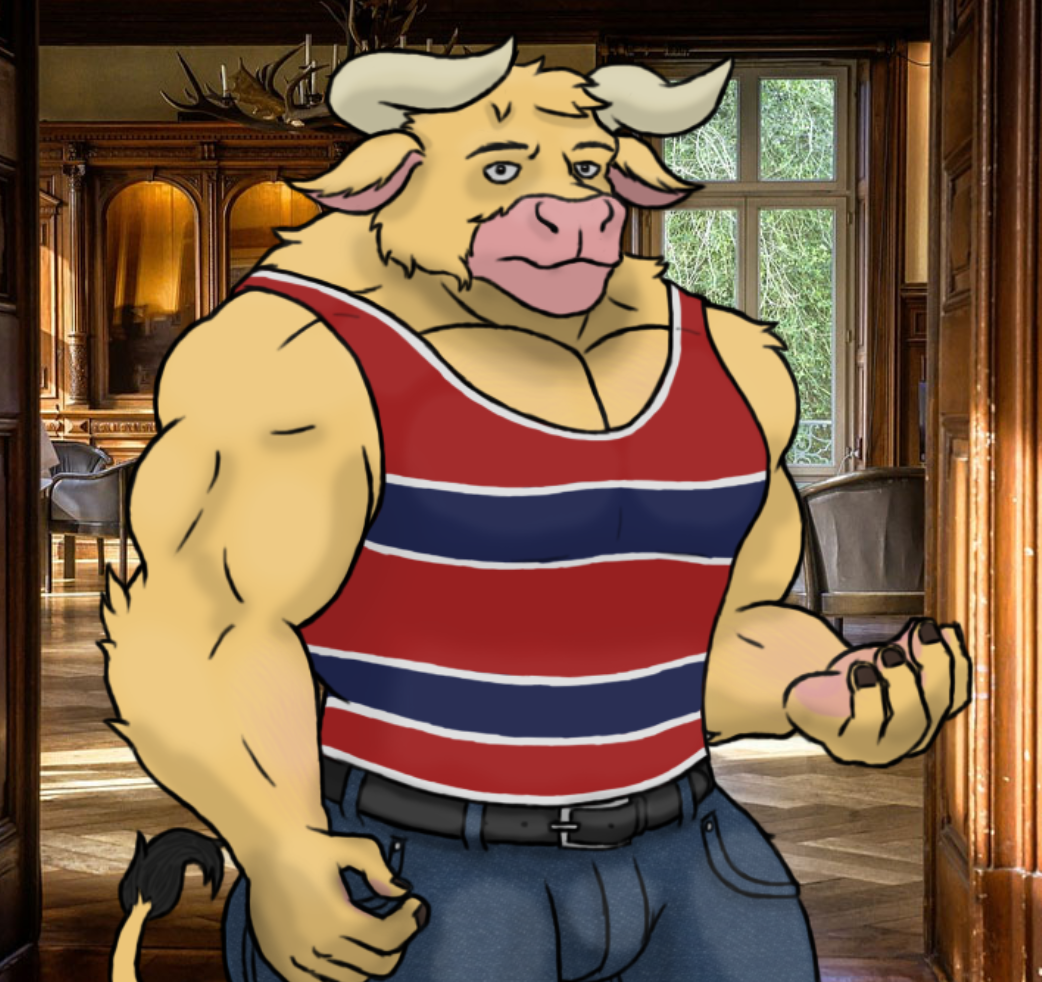 About donations...
Over the last two months a number of people have come to us asking if we have a Patreon or are taking donations. Our stance on that point remains the same -- we aren't taking donations, we are taking Minotaur Hotel as a non-commercial passion project -- but I'd like to direct you to a buddy of ours, Aleph. He's significantly helped us with designing the VNs graphical elements, picking fonts and even helping us improve Asterion's sprites. Recently he's opened up for commissions. He's a dear friend, and if you'd like to help Minotaur Hotel I would instead suggest you consider checking out his work and considering a commission. Check out one of his works below.
Is this all?
...Yes! That's what we have as far as customization goes. We might add more stuff way later, sure, but this is enough for now. Stay tuned for our release date, November 14th!