Minotaur Hotel
July's Fanart Friday + Anír Soma
---
Hello!
As we said in the last progress report, we thought of doing something a little different this month to shake things up in preparation for the approaching release of Build 0.5. After some brainstorming we figured it'd be nice doing an exposition of some of the fan art we received over the months, as that could bring some traffic and new followers to the artists and writer.
Aaaand right after we published that I talked with Cardigan and learned he was doing a very elaborate and special fan fiction for Minotaur Hotel, so how about we start with that?
Anír Soma
Anír Soma (A Man's Body) is a short interactive fanfiction based on the Furry Visual Novel Minotaur Hotel.
In it, the Minotaur seems curious about your body and you about his. So you spend the night exploring and learning about each other. Be careful, your choices might affect your beloved Asterion's view of himself.
I got a chance to play it last night and I gotta say it's very cute and spicy in equal measures, and very interesting in how it handles the player's choices! If you like Minotaur Hotel you should probably check it out.
Now, let's take a look at some fan art.
Fan Art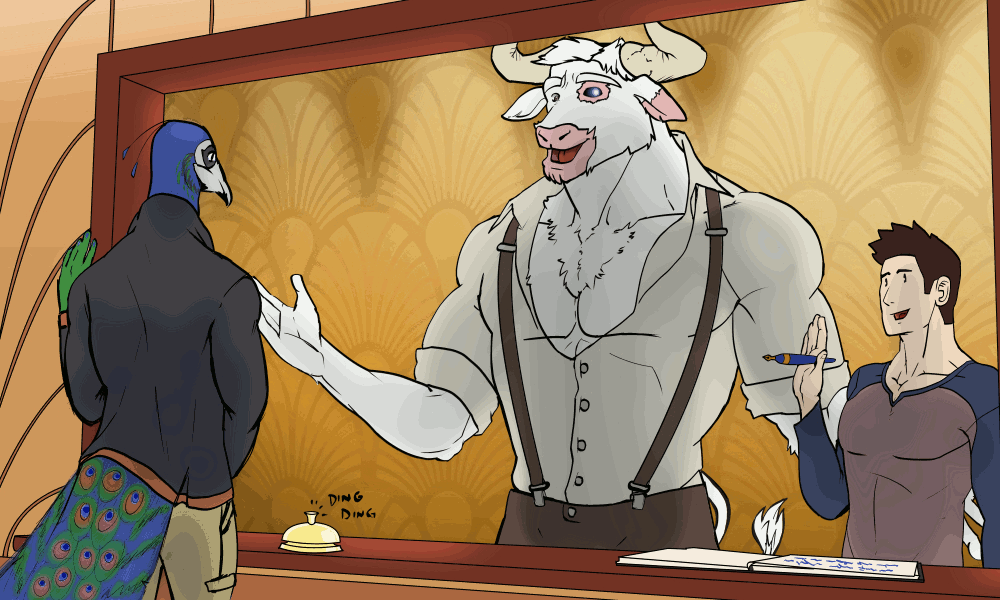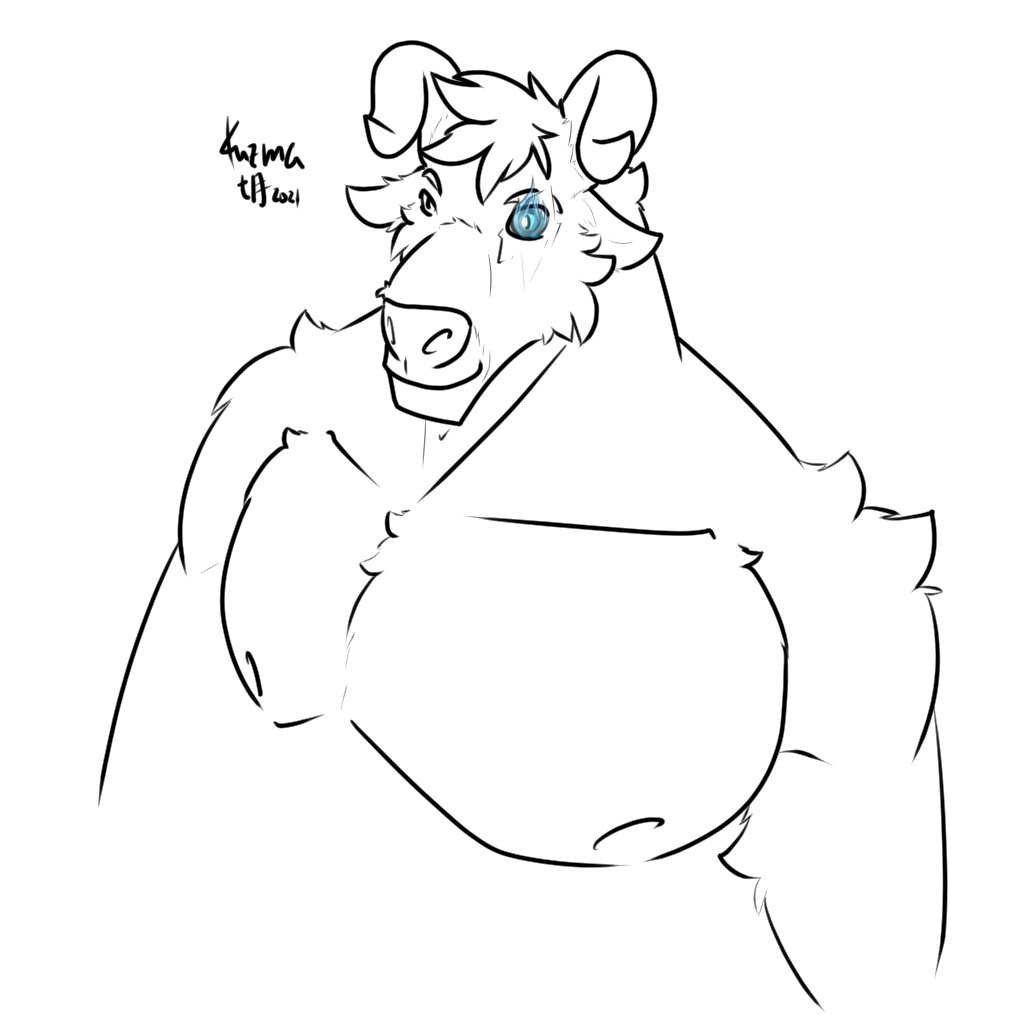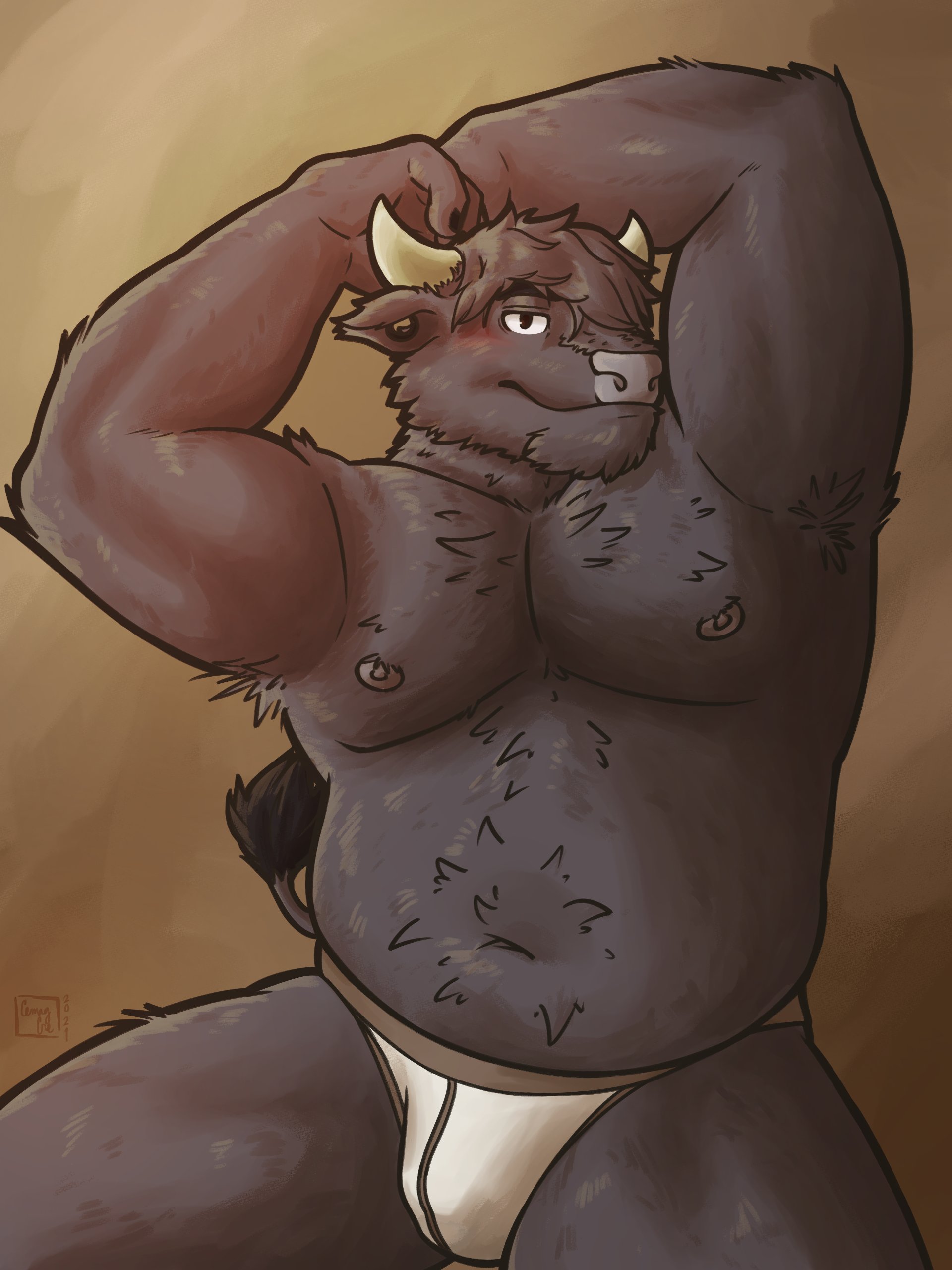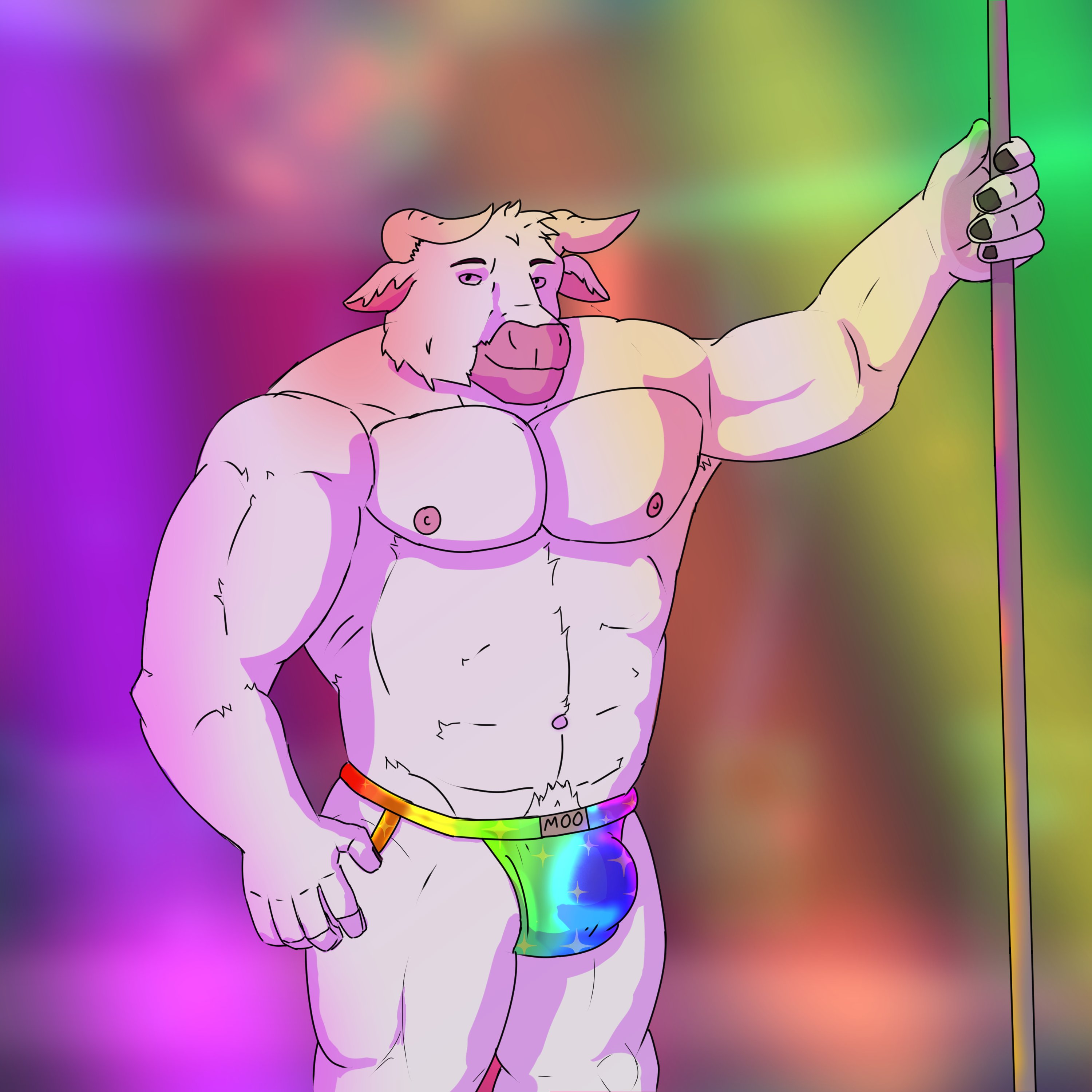 An anonymous contribution from a buddy who really likes Utena!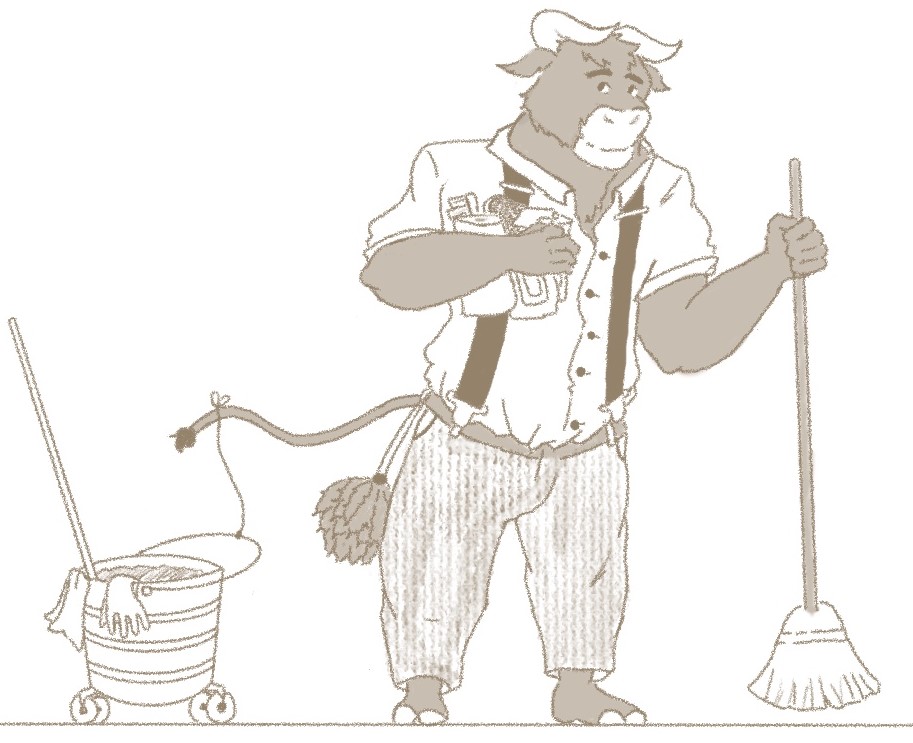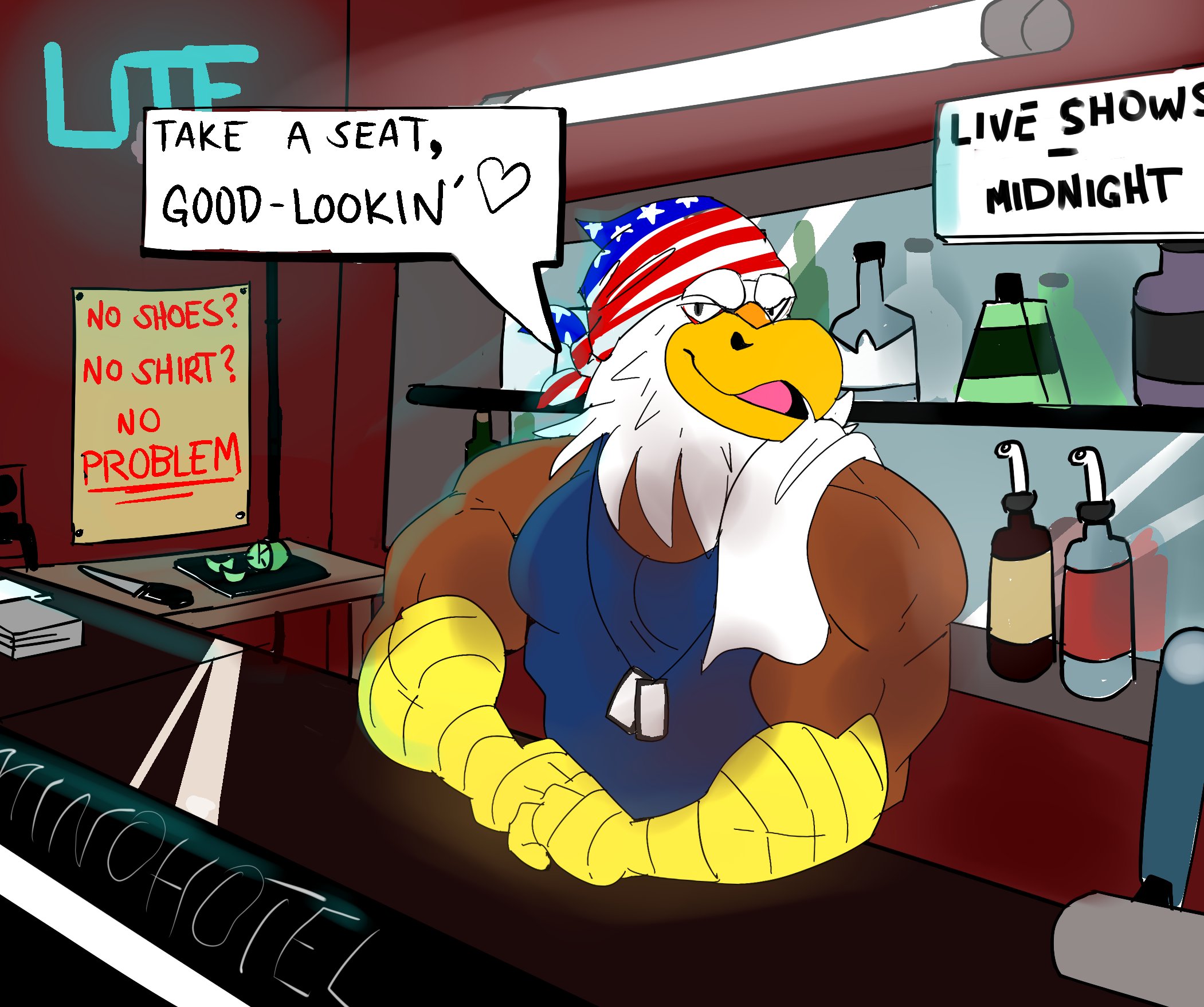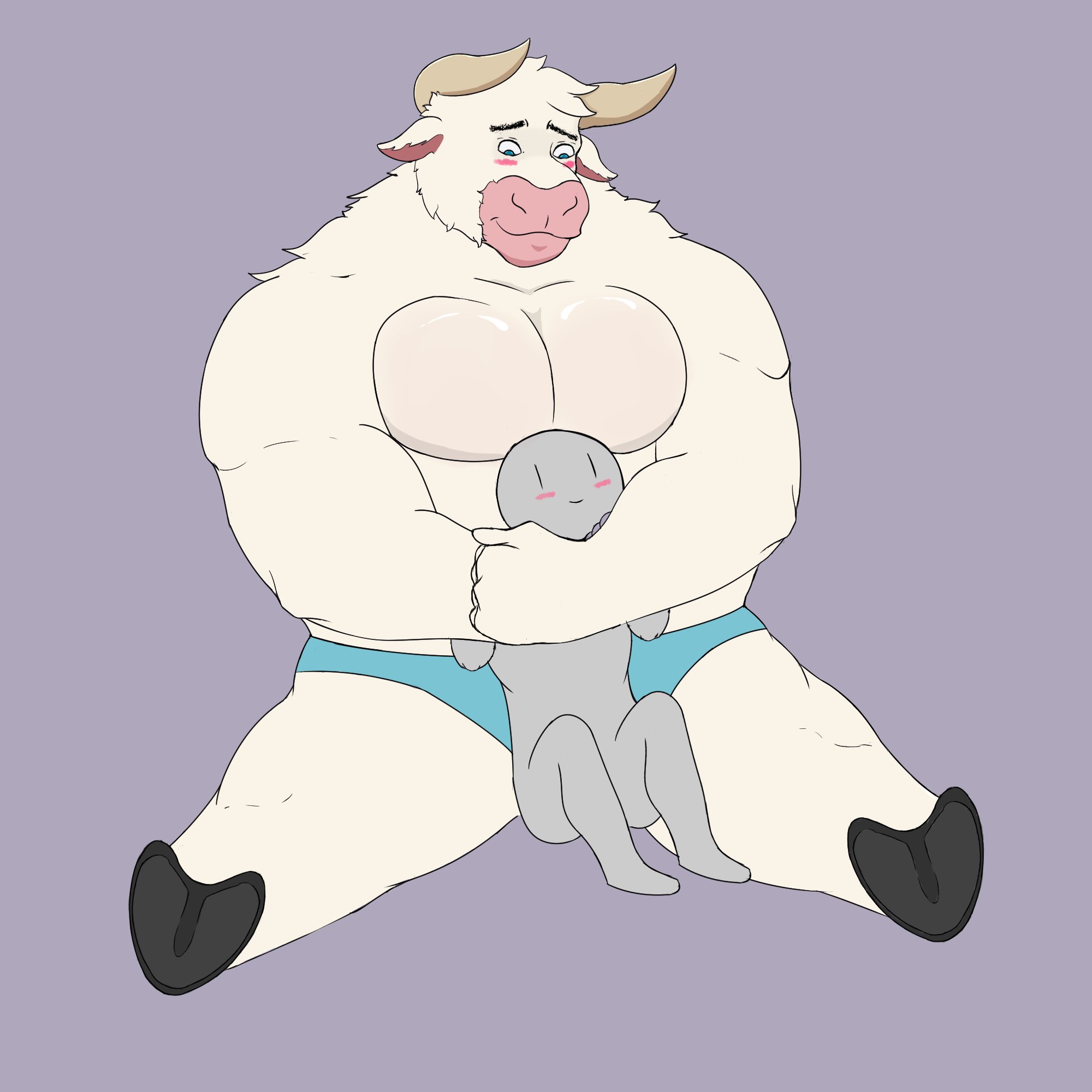 If your art wasn't showcased this time, don't worry! There was just too much content to post in a single go. I plan on doing more of these further down the road. You can also post your content on the comments and I'll make sure to add it to the next one.
Fan Fiction
Minotaur Hotel Christmas Special by Matydos
The night of December 25th has come and the members of the Hotel participate in a Christmas celebration in the dinner lounge. A holiday surprise awaits you after the party.
Echo/Minotaur Hotel Crossover and Another Echo/Minotaur Hotel Crossover by Carliro
1st: In which TJ and Sydney go to the famous hotel.
2nd: Its Flynn's turn.
In the Meadows by Matydos
Asterion wakes up in a not-too-unfamiliar location, with a not-too-unfamiliar presence.
Lewd Experiment with Asterion by Matydos
You try something new with the Minotaur in bed. Although he doesn't take it very well initially, you're sure he'll come around.
By the way, if you liked Matydos' writing you should check out Three Furry Encounters, and if you liked Carliro's take a look at Lands of Fire.
If you didn't see your work here, don't worry! We'll probably do another "Fanart Friday" in a month or two to show other pieces we've been sent. Just post your stuff as a comment and we'll make sure to include it in the next one.
And if you made it all the way here, how about some news about Build 0.5?
A few days ago we finished the first draft for Chapter 18! Right now we're editing it and finishing up some last scenes that link chapters together — these bridges can be quite tricky to get right. We should have some more news very soon!
Comments
Log in with itch.io to leave a comment.
Utena one is hilarious both in and out of context!

I hope there will be a new version soon Minotaur Hotel Build 0.5
Me too. Waiting with great excitement and patience.
Very soon. We'll announce the release date in the next devlog.